Congratulations to David Bryce for another under handicap round on Saturday. His reward is to reach the front of the pack, ending Pete's spell of 3 days at no.1.
Results and updated Race standings are listed below: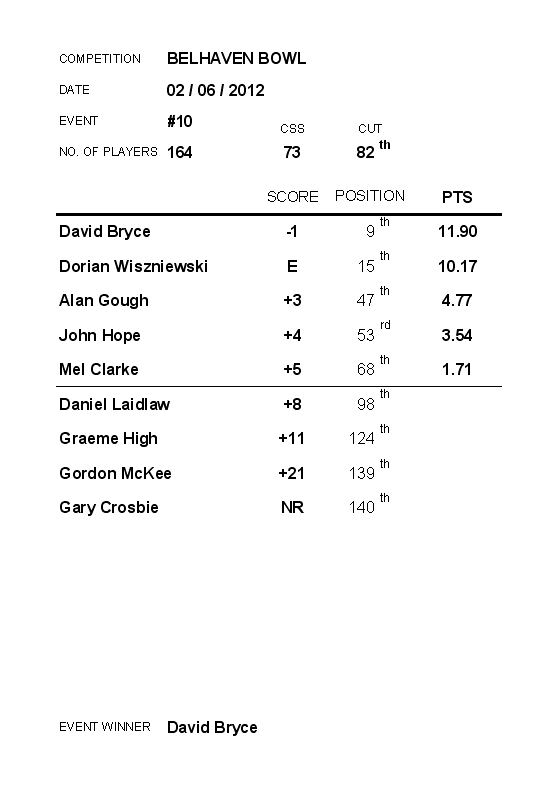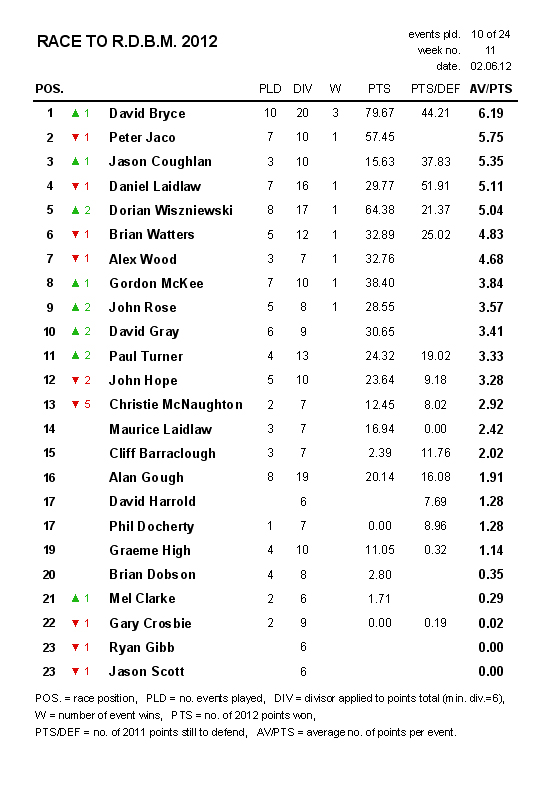 Last edited by Dan on Fri Jun 08, 2012 4:16 pm; edited 2 times in total
Entries for the Belhaven Bowl, to be played on Saturday 2nd June, open on Friday 25th May at 8am, online ( https://duddingstonmembers.freetime-online.co.uk/ ), by phone (0131 661 4301) or in person. All players must book their own time.
Note: Entries for Event 9: Tommy Dobson Trophy, Wednesday 30th May also open at the same time.
Players defending points for this event are:

13.16 Christie McNaughton
07.05 John Hope
00.06 Jason Coughlan
00.00 Daniel Laidlaw
00.00 Graeme High
00.00 Dorian Wiszniewski
00.00 Paul Turner
00.00 David Bryce
---
Permissions in this forum:
You
cannot
reply to topics in this forum