Congratulations to Gordon who is in terrific form on the golf course right now - up to 5th in the Race and more to come no doubt!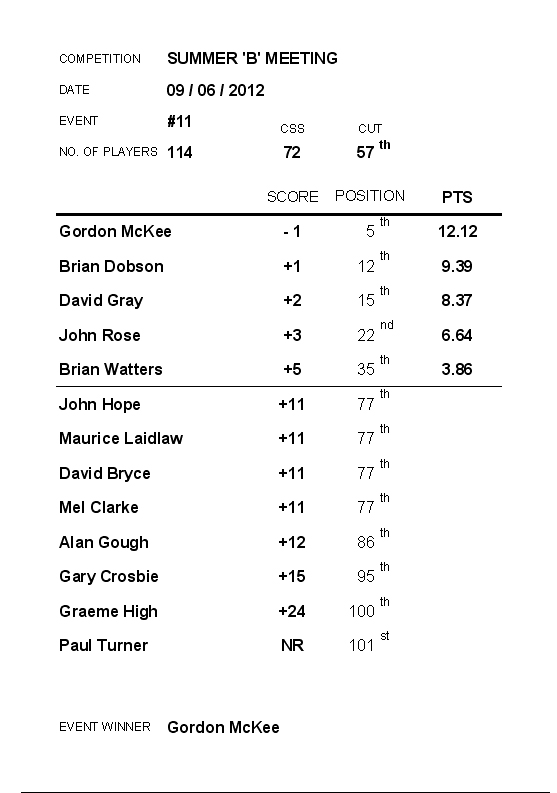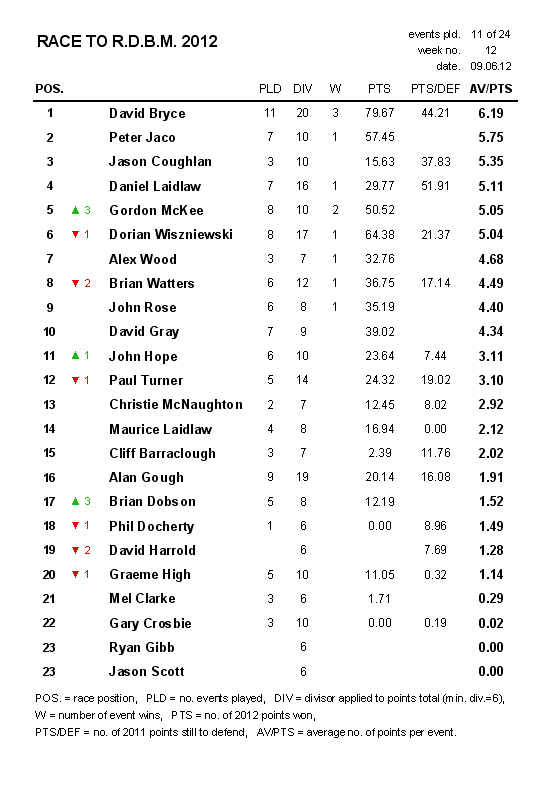 Entries for the Summer 'B' Meeting, to be played on Saturday 9th June, open on Friday 1st June at 8am, online ( https://duddingstonmembers.freetime-online.co.uk/ ), by phone (0131 661 4301) or in person. All players must book their own time.
Players defending points for this event are:

07.88 Brian Watters
01.74 John Hope
00.00 Graeme High
00.00 Alan Gough
00.00 David Bryce
Last edited by Dan on Sun Jul 08, 2012 7:38 am; edited 4 times in total
R2RDBM results for the Summer 'B' Meeting will be posted at the same time as the results for this weekends 'A' Meeting.
Info updated above re. entry details for rescheduled Summer 'A' Meeting.
Summer A Meeting thread will appear in due course - now that it has been rescheduled to 25th August. B - results have been posted above.
---
Permissions in this forum:
You
cannot
reply to topics in this forum